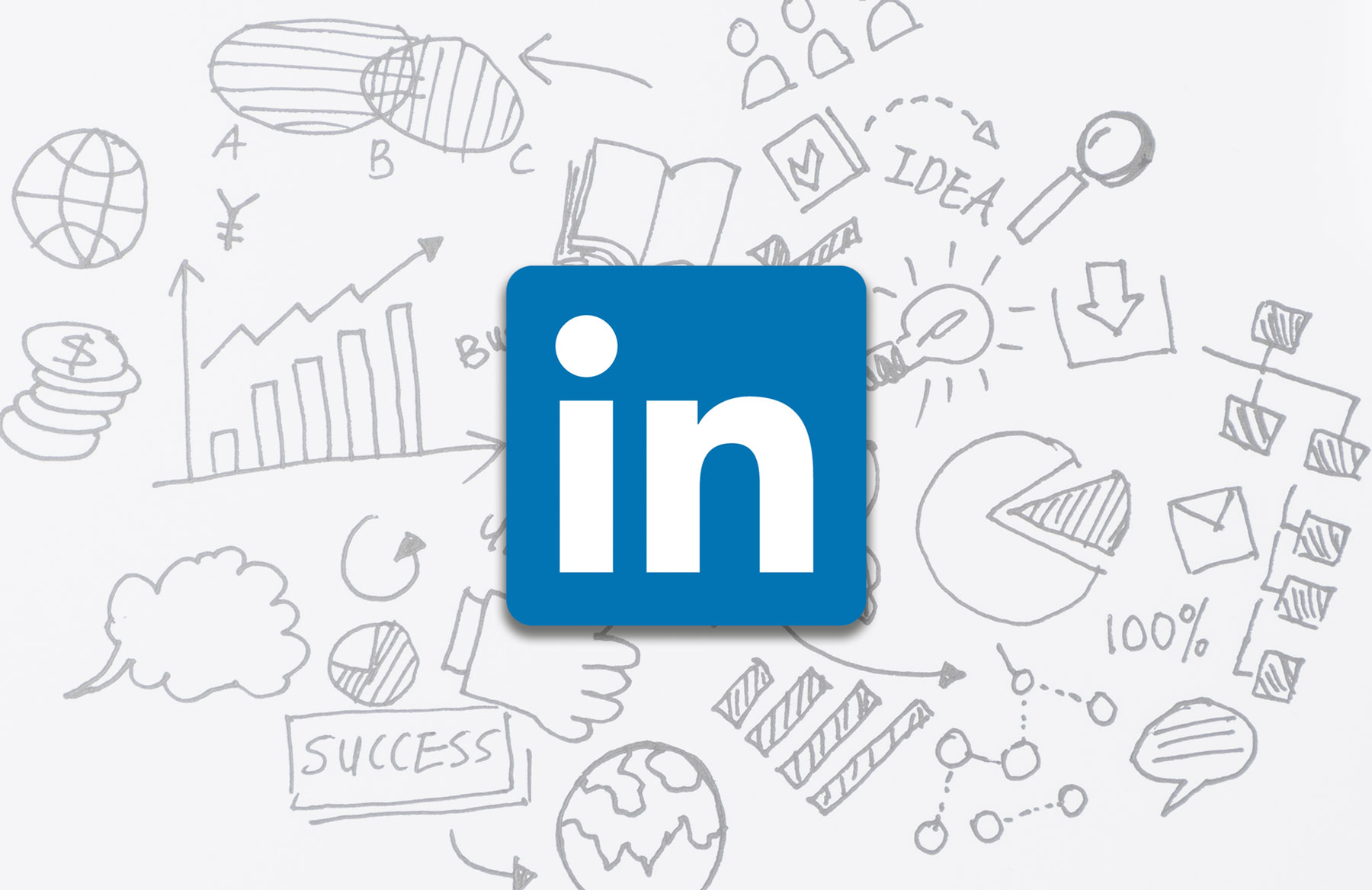 A social media platform like LinkedIn helps "enhance your professional network" in a world where corporate conventions are shifting. This is precisely why marketers find this platform to be so alluring.
LinkedIn has emerged as the preferred platform for B2B marketers, thanks to its sizable audience of insightful individuals. Engaging with a large number of people in your industry opens up the prospect of meeting various people with many feathers on their hat – more networking, more sales possibilities.
But before you jump in for marketing, ensuring your profile is duly filled with necessary information is a must.
Note 1: Treat your LI profile as a landing page.
Have a solid profile image, banner, company description, professional CTAs, all relevant links, introductory videos, engaging articles – anything that makes the reader aware about what you're up to.
Oh also, no one's going to know your page exists until you strategically plan its content.
Note 2: Have a well-planned content strategy.
Allow space for rapid experimentation, until you figure out what suits your brand image the best.
You can develop, manage, and track the effectiveness of each of your social media campaigns across LinkedIn, Instagram, and Facebook with Shivyaanchi from a single dashboard.
With us, you will always have access to the data you require, and you can adjust your approach for the best possible outcomes.
_____
Revising your techniques for organic growth on LinkedIn is an ongoing process. No brand has figured it out right from the beginning, although there are some things to keep in mind that can give you an effective kickstart.
Our top 4 suggestions for a strong LinkedIn profile:
1. On LinkedIn, Relevance Overrides Recentness
Even if an incident is decades old, relevance reigns supreme.
Your primary focus should be adding value to your followers' timeline.
This calls for speaking on subjects that
a) provide valuable insights,
b) encourage some action, or,
c) are fascinating to the audience.
PS: We're, in no ways, denying the smooth results that come in with posts on trending topics.
If a trending subject is pertinent to your TG, you can use it to promote your company while simultaneously establishing yourself as a subject matter expert in the industry.
2.  Study LinkedIn Analytics
You should be aware of what benefits your brand and what doesn't.
Simply put, every brand requires LinkedIn analytics.
Well the question is, which metrics are relevant for your brand?
Ideally, a company's profile should begin with these 3 subjects because they are extremely crucial:
Page performance
Follower count
Content effectiveness
Once you've mastered the fundamentals, spend around an hour on LinkedIn daily – exploring & learning more.
3.  Post At Right Times

Multiple observations indicate that 9 to 10 am works best on weekdays for getting the most engagements.
But, what if your brand is speaking to a global audience?
Here's when it gets challenging.
Figure out and concentrate on the timezone that is generating the most interactions.
The method to achieve this is by simply experimenting.
We must say – it is indeed time consuming; but totally worth it!
Note: The brand, however, can disregard a "perfect moment" and act quickly if there is a hot topic that needs to be communicated to your audience.
4.  Use LinkedIn Marketing Tools
Here's how to determine whether LinkedIn can be an effective marketing tool for your business:
Start by considering whether your target audience uses LinkedIn every day or at least occasionally. If the answer is affirmative, you should start building. If the answer is negative, decide which social networking site works best for your brand and allot time to it accordingly.
One of the most awesome features of LinkedIn is its Advanced People Search tool to locate leads based on the parameters you've formed for the prospects you want to generate.
LinkedIn Self-Service Advertising is another effective strategy for promoting your brand – sharing pertinent information, establishing relationships and generating high-quality leads.
_____
Using LinkedIn you can establish a strong presence, expand your network and position your business as an expert in its field.
With the appropriate LinkedIn marketing strategy, all of this is feasible.
We at Shivyaanchi help B2B brands in establishing an authentic tone of voice online.
If you want to check how it's like to work with us, here's a sneak peek.