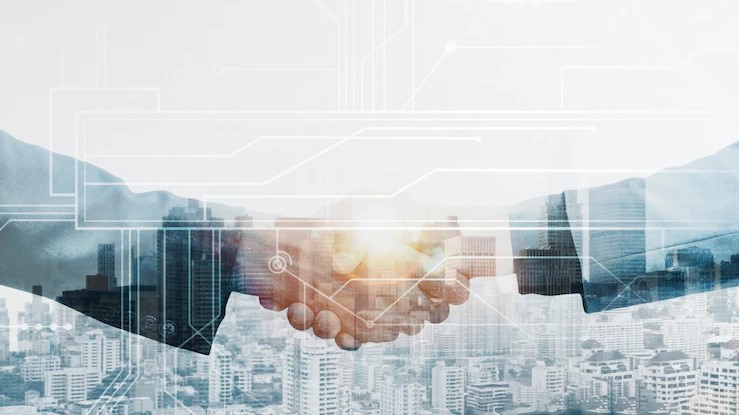 The smartest business entrepreneurs, arguably, are not those who know everything, but the ones who can select brilliant colleagues.
You know it, and we want you to remember it:
your business takes so much work that you can only focus on a few aspects at best.
Digital marketing is a huge force that has the power to literally make or break your business.
We are aware of how risk averse you should be while dealing with such essential functionalities.
We understand this, and hence decided to give you a sneak-peek into what your collaboration with Shivyaanchi will look like, once we join forces. This will assist you in making a well-informed choice.
First and foremost, our morals at Shivyaanchi are centered on two principles:
1) Providing digital campaigns with a focus on outcomes.
Tech Whizzes; Creative Storytellers; Design Geeks – we have a team of people who are enthusiastic about their craft, and more importantly, are skilled at churning out the desired results.
2) A working relationship that resembles an expanded team.
The phrase "outsourcing" bothers us, especially when it comes to essential elements like digital marketing. Every individual at Shivyaanchi aims to work as a cohesive unit with your core staff.
Now that we've established that, here's the course of actions that we tend to follow with our clients.
Step 1) Discovery Call(s)
We start with a video call conversation to discuss your specific needs and intended goals; and if we fit right in to serve the same. Our CEO and other team leads will be there to support you during this conversation as needed.
If we get hold of your requirements, we give you a rundown of how we can work together to improve your digital procedures. Moreover, we give you a brief overview of our experience working on projects of a similar nature and the client testimonials and positive results for the same.
Step 2) The Blue-Print
If the discovery call interests us both, we begin work on a SoW document and an extensive proposal. This covers all information on deliverables, expected outcomes, and time and cost specifics.
We create this in close cooperation with you, taking into account your needs as well as those of your customers. We also discuss potential approaches and the results we aim to bring in.
Step 3) Joining Hands
If you agree with the SoW document, we enter the contract signing stage.
As soon as the agreement is in place and markup/bill rates are agreed upon, we begin establishing the groundwork for the future.
Step 4) The Roadmap
Expect a lot of questions and discussions at the beginning.
We take our time in researching and getting to know everything about your industry – the challenges, potential clientele and their pain points, competitor strategies, unexplored avenues, experimentation potential, etc. We also prepare an audit in cases where you/ a previous vendor tried the waters but failed to navigate.
You will then receive a brief containing details of the following:
request access to your internal tools and datasets for research purposes.
an exhaustive project action plan divided into weekly and monthly steps.
the KPI details you can anticipate as targets.
samples of weekly and monthly reports that you will receive.
communication specifics (Slack channel + POC email addresses + weekly meeting details).
Step 5) Action!
All digital campaigns at Shivyaanchi are designed using a blend of traditional approaches, latest trends, rapid experimentation and weekly modifications as per the observed results.
We assign a POC and team to you that you can contact over Slack or email at any point of time. Additionally, we deliver updates to you before you even require them, so that you are always aware of what we are upto.
Not to forget, the weekly and monthly reports, as well as regular calls to loop in feedback and suggestions from your end.
The smoothness of the entire process is something we take pride in. The same reason encourages our clients to enter into long-term, high-performing partnerships with us.
PS: Although the aforementioned may appear to be a fixed & structured process, we believe that every business is unique, and that means that each one has unique difficulties.
Hence, our approach for each client is different; customized to serve their individual needs.

Sounds like a potential collaboration?
We would love to enhance your digital footprint.
To learn more, explore our services here.