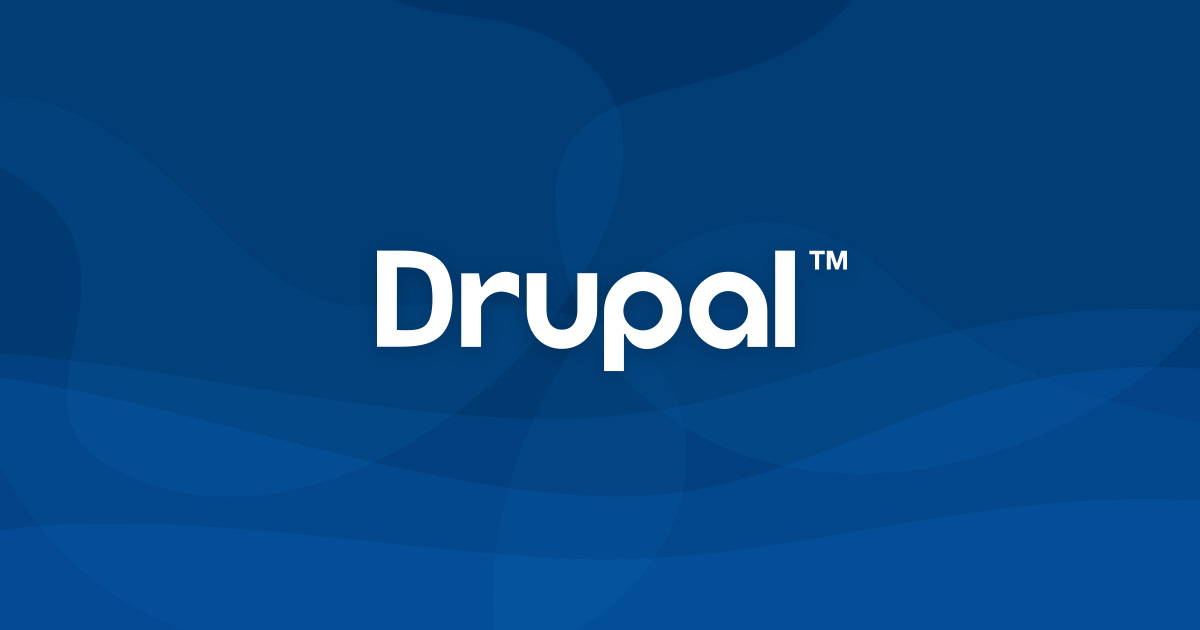 Drupal 9 released earlier this year, and it has been the hot topic wrto discussing various web development & CMS alternatives out there.
The majority of online businesses, particularly those at the professional strata, view a content management system (CMS) as essential for internet marketing. Using a CMS, they store and distribute their material to all of their digital channels.
Now, the question arises, what is a content management system? 
The material on your website, including text, music, audio, documents, photos, videos, and other types of content, is managed by a piece of software called a content management system (CMS). Additionally, it helps in editing, publishing, and updating the website's content. Picking the ideal CMS for your company is a very crucial step that might be challenging.
In this article, we will walk you through some insights into Drupal stating why it is the ideal content management system for your business.
What is Drupal?  
Built on a PHP platform and released under the General Public License, Drupal is a free open-source content management system. For the creation and upkeep of their websites, millions of people and organizations utilize it globally.
Many of the busiest and largest websites including Twitter, Voya Financial, Nokia, Mcdonald's Australia, BEA, Cisco, and many more, use Drupal to respond to their expanding audiences.  Anyone can download and modify its platform for free. It has a sizable development community with "fully prepared" distributions, plugins, and themes.
As a result, if the desired product is either not accessible or what is offered is not what you need, you have the choice to build what you want. Views, workflows, content kinds, fields, and more can be defined, frequently using a hyperlink that helps the user to traverse across different web pages.
What is Drupal used for?  
Drupal helps users in organizing and managing their material, much like any other CMS. It is employed in the development of websites and online apps as well as the bridging of numerous other websites and services.
In addition to being entirely free, the open-source contributed modules and distinct plugins are also widely available. An additional demonstration of Drupal's popularity is the fact that it drives 10% or so of the leading 10,000 websites.
Mentioned below are some of the popular uses of drupal in various sectors: 
Tour and Travel websites: Because Drupal has a stable core infrastructure and features like a fast API, more and more travel organizations are applying it as their secondary or primary platform for advertising bookings, collecting user data, and administering their travel packages.
Providing Internet Services: Digital Service Providers: The finest CMS for managing websites with a huge user base and a lot of traffic is undoubtedly Drupal. It usually works for developing internet service providers due to its capacity to generate websites with extremely complicated structures.
Innovative Entrepreneurship: Using Drupal's pre-constructed AJAX feature, which is particularly abundant in its famous views module, the platform may be transformed into a gorgeous portfolio of an agency's creative work.
Non-Profit Entities: Instead of constantly going over budget for premium functionality from various developers, Drupal enables charities and non-profit organizations to integrate an unlimited number of features and functionalities into a website.
Virtualized transactions: You may effectively build a fantastic digital portfolio that distinguishes your services from the competition by utilizing the capabilities of Drupal, in addition to the thousands of donated modules that are available for both versions of the CMS.
What all features does Drupal provide? 
Rapidly Enhanced Performance: Drupal was initially designed with a view to operate on smartphones but with its high performance and better efficiency, it is now popular for  the web as well. Drupal 9.1 opens the door for smoother and comparatively better website performance. In addition, Drupal 9.1's update was released only six months after Drupal 9 was first made available.
User-Friendly Environment: Drupal provides a welcoming environment. It may become necessary for the system to serve users with a wide range of technical talents, including programmers, researchers, businesspeople, and writers who may not be nerds. Drupal's excellent UI with responsiveness encourages productivity and performance.
Excellent content management tools:  Drupal's in-built marketing editor is one of the finest; and enables you to publish a variety of content like blog articles, inbound marketing forms, or brand spotlights. You would expect this as the bare least from content management software, but frequently, administration and publication of management might be deficient.
Security and Support: These are two of the most important factors on our list since they ensure the security of the information you and your clients' supply. Drupal supports SSL, firmware upgrades, and DNS, thereby safeguarding your brand's reputation. Databases are encrypted, and information is shared through security reports. Auto-update and core validation are possible when used with GitHub, thereby limiting the entry of damaging info.
Multi-Lingual Support: You need a CMS that not only supports character encoding but also makes managing different languages simple. It coordinates with your location variant and linguistic SEO demands when you intend to publish content in various languages. Drupal 8 has installation interfaces including multilingual features supporting 100 different languages. As soon as Drupal is installed, it offers a language for your Drupal website based on your browser's preferences.
Why should YOU use Drupal?
Drupal is the appropriate choice for intricate, completely customized websites that must be responsive and have a lot of content that needs to be organized. If you fall on the enterprise end of the spectrum and have very specific technology needs, Drupal is certainly a fantastic solution for you.
For customer engagement and sales, Drupal is a CMS that keeps up with advances in technology. Drupal excels in the e-commerce industry as well. The strongest content management system, Drupal, offers your website extraordinarily powerful authentication methods and ensures that it is well-secured from any unwanted intrusion.
In light of all of these factors, Drupal is your trustworthy choice for swaying events in your favor to meet the needs of your own flourishing digital footprint.
For more insights revolving around Drupal configuration, refer to:
All About Drupal | Shivyaanchi Blogs