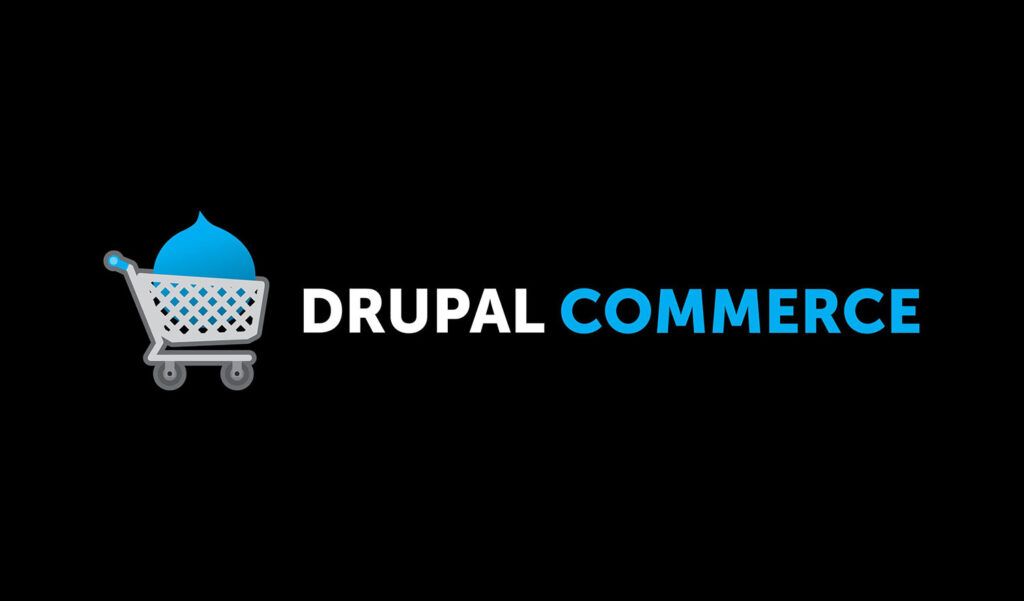 The modern marketing techniques and evolving technology have transformed the purchasing experience, making eCommerce more alluring yet challenging. To cope with these difficulties, how can businesses thrive in this changing landscape?
For many businesses today, e-commerce has emerged as the panacea for keeping their operations viable in the face of the pandemic. 
Despite the fact that many business administrators had already begun to digitize the buying and selling of their goods, the pandemic greatly accelerated this transformation, resulting in a new commercial reality.
Today we take a dive into why Drupal and its e-commerce capabilities can be a game-changing strategy for business owners.
Why Drupal is the best CMS for Ecommerce?
When it comes to eCommerce Content Management Systems (CMS), Drupal stands out for its SEO friendliness, insightful statistics, and PCI compliance for secure transactions. Major online retailers like Honda Brazil, Puma, Lush, and Timex favor Drupal due to its unmatched features.
Along with WordPress and Joomla, Drupal is one of the most popular open-source content management platforms. Its flexibility and customizability make it a favorite among developers. Drupal makes it easy to manage product catalogs, shipments, returns, and refunds, and integrates with payment processors like PayPal and Stripe for secure payment processing.
Drupal also offers tax and shipping services, making it an all-in-one platform for e-commerce needs. It enables you to build a multilingual website that appears higher in search engine results due to its integrated SEO features. Drupal's responsive design makes your e-commerce site look terrific on any device.
What is Drupal Commerce?
Drupal Commerce is a robust and adaptable platform that supports businesses' online expansion, providing every tool and feature needed to market goods online, process payments and trades, and manage inventory. With extensive web documentation, Drupal Commerce aids developers in building ideal and practical platforms.
Along with an in-built library of full-fledged themes and template solutions for online stores, Drupal Commerce allows for a huge range of customization to it. Numerous Drupal Commerce features can be further enhanced with the aid of plugins. For example:
Management of goods is simple thanks to modules like Commerce Stock and Commerce goods. 

Using information from the customer profile, the contributed Drupal commerce module called "Commerce Shipping" is used when the shipping location and the billing address are distinct.
The versatile nature and unmatched scope of customizability make Drupal Commerce an expert choice for building a successful e-commerce business. An extensive list of components to incorporate and complex design solutions to choose from – it provides everything you need to run your online store.
Complete Site Customization
Many Drupal e-commerce themes can help you create a one-of-a-kind site for your company, even though templated sites can provide a fast start. More than 80 e-commerce components are available for use, which also keeps Drupal portable for a quick site load.
Drupal Commerce's versatility and customizability make it an ideal solution for e-commerce websites. It offers complete site customization, enabling you to modify product pages, types, order types, checkout processes, and provide various promos, coupons, advertisements, and event reservations.
Additionally, Drupal Commerce allows you to market goods and services that customers can then personalize. Customers can be even more specific, and this includes advertisements or event reservations.
Smart Device Compatibility
It is now almost unthinkable for any entrepreneurs, associations, corporates, or advertisers to survive without a mobile-compatible website due to the increasing appeal of the smartphone internet and the highly competitive environment in the business world. 
Drupal Commerce builds websites with mobile device compatibility in mind, ensuring that they can be viewed on iPads, Android phones, and other mobile devices the same way they are viewed on a website.
Considerations for SEO
It's difficult for marketers to deploy SEO on every page because eCommerce sites need to handle a lot of data. You want people to find your website quickly and for it to appear higher in search engine results. Indexing your goods and maximizing your keyword usage are the two best ways to achieve this. 
The following support components offered by Drupal can streamline this procedure:
 These modules make sure that your URLs are short and SEO-friendly, that pages are included and excluded as required, and, most importantly, that other tags and modules are managed and function properly.
Drupal support users with a variety of instruments to improve SEO rankings and increase website traffic. In a competitive market such as ecommerce where page rankings matter the most, Drupal's capabilities can give a great boost to organic sales.
Sum Up
While the above features might seem to cover all requirements, they constitute just the tip of the iceberg. The fact that several e-commerce giants rely on Drupal for their web solutions is prove enough that the platform can handle the most complex demands and requirements.
The notion of "eCommerce" has undergone significant development, which has kept retailers on their toes. In such rapidly changing landscape, getting the basics right is of utmost importance. While most providers allow for simple e-commerce solutions, one might wonder why go for a platform like Drupal, which is less user-friendly. The answer is straightforward: simple doesn't do it anymore.
Users across the globe have gotten used to A1 web experience; marked by the highest levels of security, design aesthetics, and smoothest navigation. If you want to get ahead of your competitors and elevate your store's overall appeal, Drupal and its peerless services are the way to go!