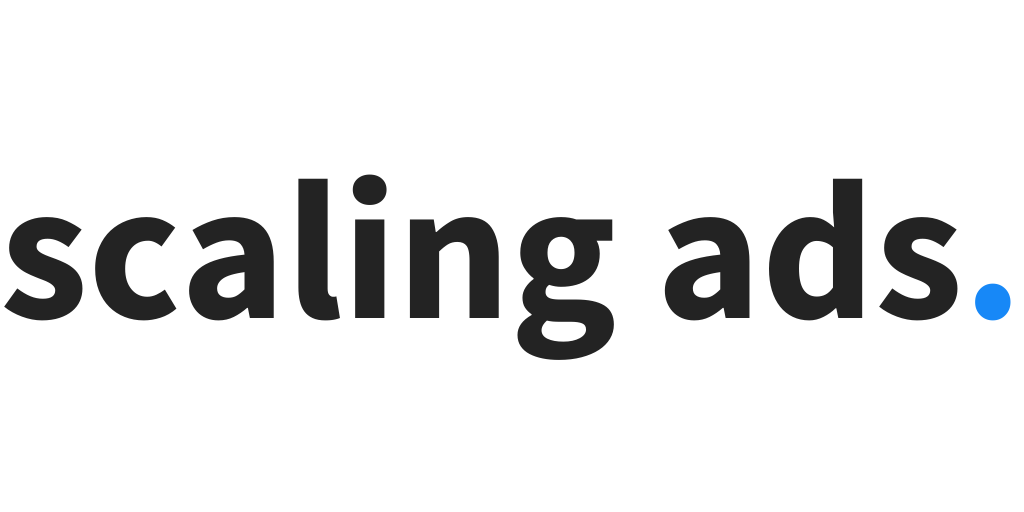 Just so you know this blog post wasn't written by an AI generator, we'll dive right into the topic.

Here's a popular question we often get asked: "I have been observing significant results with my LinkedIn ad campaigns. How do I maximize the ROI now and optimize for more substantial outcomes?"
Here's the no BS answer: Scale Your LinkedIn Ads!
Scaling here refers to increasing the reach and frequency of your advertising campaigns on the LinkedIn platform. This can involve increasing your ad spend, targeting a wider audience, or running your ads for a longer period of time. The goal of scaling your LinkedIn ads is to drive more traffic, leads, and conversions for your business by reaching a larger and more engaged audience.
The aim is simple: to maximize the outcomes of your top-performing ad campaigns by making specific tweaks.
Before we start discussing these "scaling" ways, let's de-mystify what all components are responsible for magnifying the results you can get through LinkedIn ads.
1) A high level lead flow
A robust advertising strategy should be supported by a comprehensive marketing automation plan and an engaging funnel. New leads should be quickly added to nurture and outbound sequences, which aim to not only identify pre-existing intent, but also increase it over time through effective email marketing campaigns. Even if a lead doesn't convert into a demo call or purchase right away, a well-designed email marketing sequence may still be successful in the future.
2) A powerful sales structure
Scaling LinkedIn ads is ineffective if the leads generated do not convert. The success of a company largely depends on the organization of its sales team and flow. Be it providing a demo of your product or answering FAQs and doubts on call, you must always be ready to offer free value to the leads to ensure higher intent and take them one step closer to conversion. 
3) The quality of your content
The most common mistake made by advertising teams when producing content is to create material that seems valuable to them, but may not be relevant or appealing to their target audience. To ensure a steady stream of leads, it is important to diversify your content and keep it fresh by consistently producing new material and experimenting with new topics. Over-exposure to the same content can lead to audience fatigue, so it's wise to rotate your content and re-introduce material after a period of time has passed. This way, you can avoid saturation and keep your content engaging and impactful.
Once you have a solid funnel, a capable sales team to capture high intent leads and convert them, and regularly updated content, you can consider scaling your best-performing campaigns. Here's how you can approach scaling:
1) Boost Campaign Spending
Boosting your budget is an essential step to reach more people, increase your ad impressions, and drive even more impactful results from your campaign. However, it's important to approach any budget changes with caution. LinkedIn has the highest cost per result among all social media platforms, so mistakes during the scaling process can be costly. Before scaling your campaign, it's crucial to thoroughly test your approach and have confidence in the results.
LinkedIn offers the option to quickly scale up through its advertising platform. Keep in mind that adjusting your budget or bids often resets the learning phase on LinkedIn, so as long as you closely track the results, you can potentially increase your test budget by double, triple, or even ten times.
2) Campaign Bid Adjustments
Automated bidding can help you optimize your campaigns and reach your desired results more efficiently. With this feature, LinkedIn will automatically adjust your bid to achieve your desired outcome, such as maximum conversions at the lowest cost.
LinkedIn's automated bidding system makes adjusting your bid amount a breeze, but it's important to review any manual bids or cost caps as you increase your scale. By raising your bids, you increase your chances of winning more LinkedIn ad auctions, leading to increased impressions and improved campaign results. However, be aware that raising your bid may also lead to a faster depletion of your budget, resulting in the same amount of conversions at a higher cost.
3) Refine Your Target Audience
As your LinkedIn ad campaigns continue to run, it becomes increasingly important to target the right audience. To minimize wasted ad spend, you can exclude prospects who are unlikely to be interested in your offer by using methods such as excluding individuals with specific qualities. To maximize the impact of your campaigns, focus on highly engaged consumers, which you can identify using the audience segments of the campaign and by targeting those with genuine interest.
Besides, you can even magnify your reach and target a wider set of audience than before. This can be done by:
a) including new relevant job titles, industries, and companies.
b) using LinkedIn's Audience Insights to find new audience segments to target.
c) leveraging LinkedIn's dynamic targeting options such as geographic, demographic, and behavioral targeting.
d) utilizing re-targeting for website visitors and engaged audience members to reach people who have shown an interest in your products or services.
4) Optimize & Experiment for Conversion
Make sure your ad content is optimized for conversions, with a clear call to action and attention-grabbing visuals. Track your conversion rates and adjust your ads as needed to increase their effectiveness.
Try out different ad formats such as sponsored content, sponsored InMail, and sponsored events to see which format resonates best with your target audience. On a similar note, checkout: Types of LinkedIn Ads | Format & Advantages
Use A/B testing to compare different versions of your ads and see which ones perform best. Test different elements, such as the ad copy, images, and target audience, to find the best combination for your campaigns.
Regularly monitor your campaigns to see how they are performing and make adjustments as needed. Use LinkedIn's reporting tools to track key metrics such as click-through rates, conversions, and cost per conversion.
5) [Bonus Tip] Collaborate with Employees
To expand the audience for your company page, it is important to engage your employees and leverage their personal profiles. An active profile can receive 5–10 daily page views, which can boost your brand's visibility and attract more visitors to your company page.
Encourage your team to post regularly, at least once a week, and to share links to your company page or specific pieces of content in their highlighted areas. This will drive traffic to your page and increase your brand's following and views. 31% of LinkedIn users visit the company pages, featured areas, and content of other users they connect with, so having an active and engaged team will significantly contribute to the success of your company page and hence your LinkedIn ad campaign.
Challenges in Scaling LinkedIn Ads
Now that we have explored some potential ways of scaling your LinkedIn ads for greater success, let's talk about the 2 most common hindrances that might harm your positive growth curve.
a) Conversion Rate Challenges
LinkedIn ads that aim to convert customers can sometimes disrupt the customer experience by directing them away from the network to another website. Despite following best practices such as utilizing compelling copy, relevant positioning and offers, and accurate targeting, this can negatively impact the results of your campaign. This is because users often do not want to spend time on external forms or perform repetitive actions that they find uninteresting.
To address this, LinkedIn Lead Gen Forms can be a useful tool as they can improve conversion rates by five times while keeping customers within the LinkedIn platform. However, it is important to monitor the quality of the data collected through these forms.
b) Data Management Issues
Once you have used Lead Gen Forms to convert customers, it is necessary to follow up with them through other channels. A direct connection with a marketing automation platform like Eloqua, Marketo, Pardot, or Hubspot is ideal for follow-up, but it also poses data management challenges. To ensure success, it is important to carefully review each lead to assess its potential for marketing and action. Some leads may not meet these criteria, requiring correction and updating in the marketing automation platform.
This can be time-consuming, as it involves fixing contact information, updating firmographic details, swapping personal emails for professional ones, and correcting errors in field mapping. A potential solution is to invest in a dedicated lead management team that continuously revisits and updates your lead database, thereby ensuring that your generation efforts result in fruitful numbers rather than getting wasted.
Conclusion
LinkedIn ads may not be the perfect advertising solution for every company, but they can be a great option for businesses in the B2B sector or those targeting influential decision-makers at the top levels of organizations. If you believe LinkedIn ads are a good fit for your company, following the tips discussed in this article can help you optimize and scale your LinkedIn ads for greater results.