You've launched your website, but it doesn't end there. It needs a particular fuel to be alive and going, which is traffic. Traffic is the only thing that keeps your internet business viable and ensures that your website efforts are rewarding.
You don't have to be an expert in marketing or advertising to drive in more traffic. Using certain tested best practices, you can quickly improve the number of people who frequently visit your site.
Strategies for Boosting WordPress Traffic
For your convenience, we created a summary table for the area, incorporating 3 different sections: Content, SEO, and Social Media.
Content Plans:
1) Make your content readable : 
A human's attention span is limited.
They could leave without reading all the helpful information you provided if they find your article a bit challenging to read or grasp.
To solve this problem, you should make your content readable.
The first step should involve condensing the paragraphs into manageable points and using a conversational voice with lots of illustrations.
Keep ample of white space around the text, which makes it easier to look at and read.
2) Add visuals – Images, charts, Infographics, etc.
Visuals are processed in the brain at 60,000 times the speed of text, and they account for 90% of the information transferred to the brain. In other words, we look at photos and videos more frequently and digest them faster than we do text.
Many individuals prefer to stay on a website that employs images and videos rather than outdated and dull text material.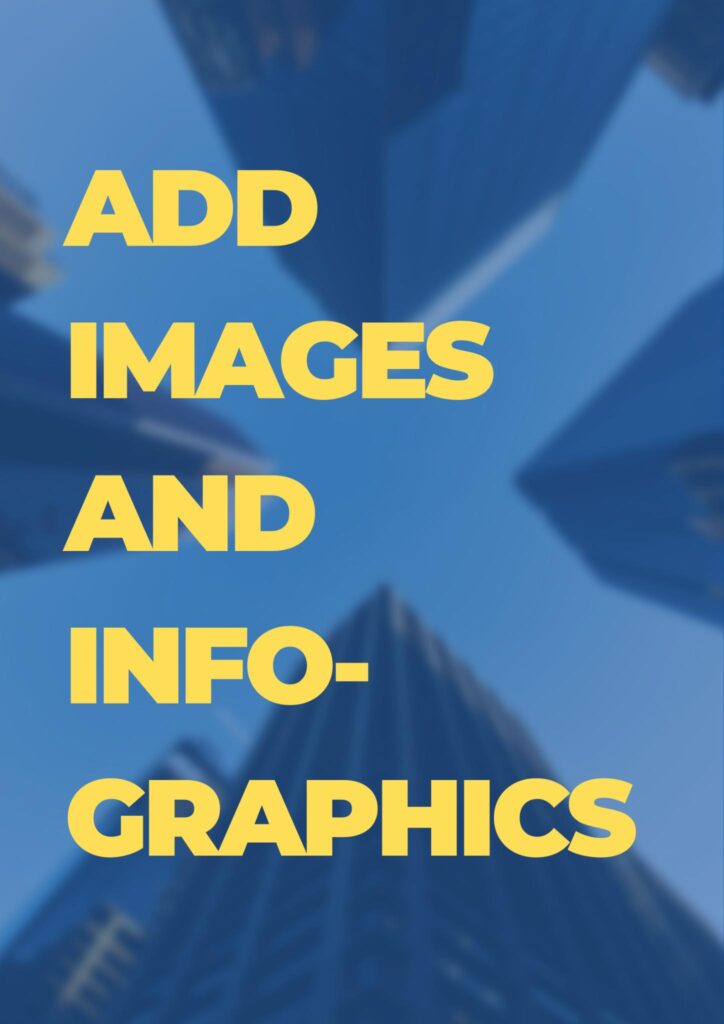 Your website will be much more interesting to scroll and easy to comprehend if you use photographs, screenshots, infographics, and other visual components.
3) Include videos in your articles.
Video has evolved into an invaluable tool for advertising your business, engaging your audience, and conveying a clear message. More than 85% of companies employ videos in their marketing strategy.
According to survey data, users devote considerable time on blog entries that include videos rather than simply text and photographs.
Adding movies to WordPress is simple, but you shouldn't do that directly because the platform isn't designed to broadcast videos.
This will slow down your website. It is preferable to post them to YouTube and then embed them on your website.
4) Maintain a clean & clutter-free website design.
There are more than 30,000 WordPress themes, which have amazing designs. The issue is that many newcomers expect to utilize a theme with all the fancy designs and colors.
According to a study, 48% of respondents judge a company's legitimacy based on its website design.
And the findings are persuasive: simpler designs are superior.
You need to choose the design that best suits your website because a good design encourages visitors to find more material, explore new parts, and spend more time on the site.
SEO Plans:
1) Write Impactful Headlines
Your headline will be the first thing a visitor notices. A creative title attracts more clicks.
A bland and uninteresting title, on the other hand, is likely to be overlooked, and people will scroll through it.
A headline should:
have powerful words,
elicit an emotional response, and
distinguish itself from its competitors.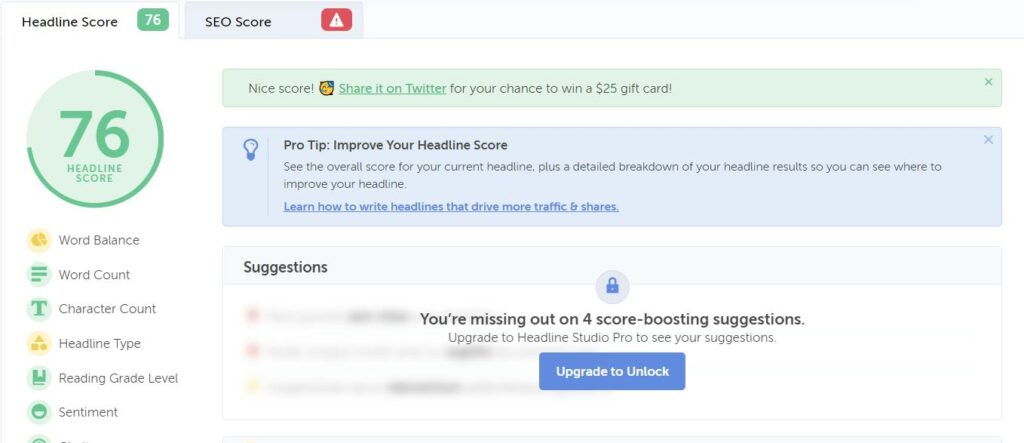 We suggest utilizing a variety of headline analyzers to generate a compelling headline that will undoubtedly attract more visitors.
2) Make friends with SEO
The greatest method to start bringing relevant and organic traffic to your WordPress website is by using SEO.
Google uses over 200 elements to determine how to rank content, yet even very simple changes may have a big impact.
Researching keywords that are pertinent to your brand or business is essential, and you should then use those keywords in your content on both the front-end and the back-end of your website.
For starters, you do not need to onboard an entire team of specialists to complete this task. WordPress has a plethora of SEO plugins that you can install and use right away.
Besides, outsourcing SEO tasks to a freelancer/ agency is also a feasible solution, if you do not have the means to bring in a full-time team dedicated to serving your SEO needs.
3) Use Internal Linking
Now that you've begun producing quality content, it's critical to include links to your articles in your current blog entries.
This is known as internal linking, and it is absolutely essential in SEO.
Linking not only provides a natural manner for your website visitors to navigate your site, but it also helps your content rank higher in search results.
We urge that you make it a practice to link to older articles from your new ones.
4) Make sure your website is fast and optimized
The speed of your website, or the time it takes to load, is one of the most important yet occasionally neglected factors.
If your website does not load quickly, a big portion of your viewers will leave.
This not only reduces website traffic, but it may also cause your website to appear lower in search results.
You must make sure that your website's pages, especially your landing page, load quickly and smoothly.
Your website's search engine rankings will significantly increase if you fix these issues.
5) Use Breadcrumbs
Breadcrumbs are links that appear at the top of your website's pages.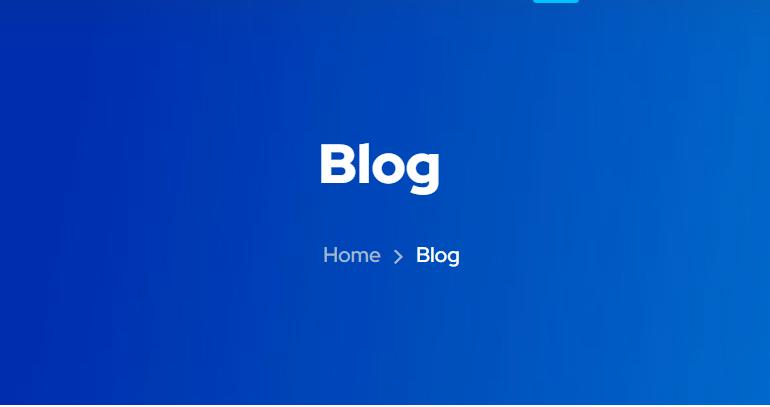 These links indicate your present position as well as prior sites that you have already visited.
You might be giving your visitors and search engines a lot more flexibility if you use it correctly.
Breadcrumbs on your blog will assist search engines in understanding the structure of your site.
Social Media Plans:
1) Flaunt Your Website
Connecting your website to social media is the first step you can take to enhance website traffic.
It is entirely dependent on the nature of your website as to which social media platforms you should prioritize.
For example, if your site is on business development, you could find more engaged visitors on LinkedIn.
AIOSEO, Social Snap, and Smash Balloon are the finest plugins for embedding social media feeds on your website.
It's also critical that you can use social media methods like tagging and hashtags to bring your material in front of your target audience.
Besides, make it a point to have your website link everywhere – across all socials, in all email marketing efforts, and your own personal social handles too.
2) Offer Perks and Giveaways
Running giveaways and offering rewards are excellent approaches to grow your social media following and website visits.
People like the opportunity to participate in a giveaway. It's a tried-and-true marketing tactic.
Having a strong social media presence is a guaranteed method to increase traffic, and combining it with the allure of a giveaway is the frosting on the cake.
3) Engage with Communities
Online communities are a terrific way to get more visitors since they already have active members who are fascinated by the topics you post about.
In addition to bringing people together, an online community gives members a simple and quick method to go about and find solutions.
On Reddit, LinkedIn groups, Facebook groups, YouTube communities, and other sites, you may find niche-specific communities – the ideal ones where your target prospects are spending most of their scrolling time.
_________________
We hope this concise guide proves to be helpful for driving in more traffic for your WordPress website.
There are more marketing tactics available to help you improve traffic to your website, but these are all smart places to start.
We wish you the best of luck and hot sales in 2023!
If you have made it till the end, we assume that you're an active WordPress user. On that note, we highly recommend: How to Secure Your WordPress Website in 10 Easy Steps