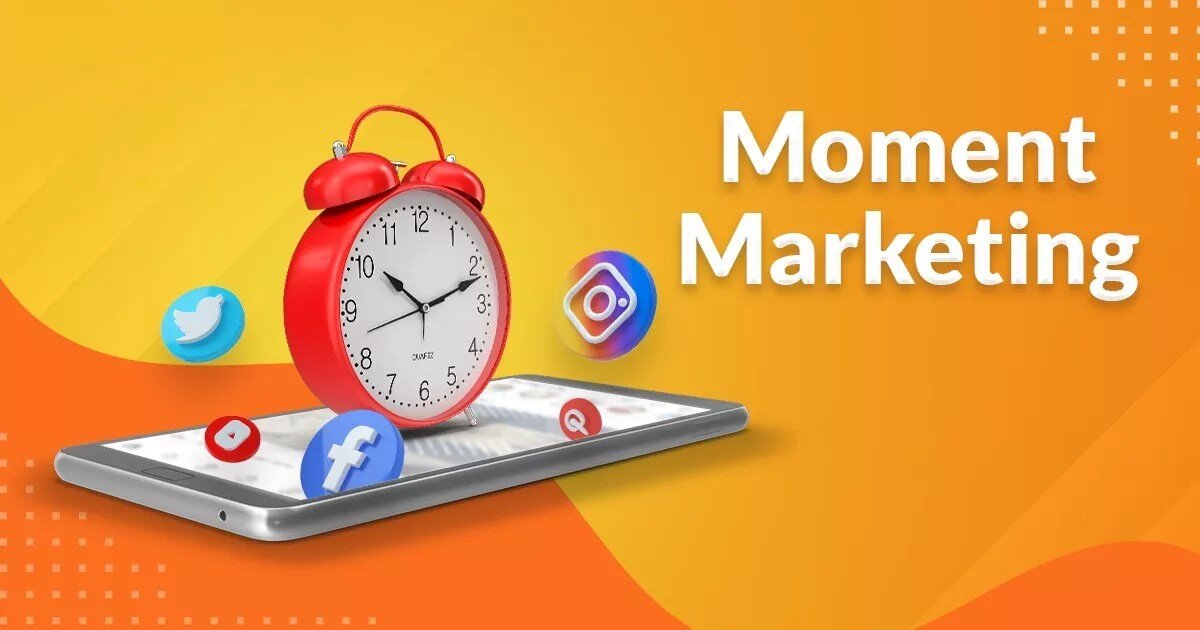 In the current digital era, with shorter content formats, ever-decreasing attention spans, and short-lived trends, social media feels like a battleground.
All brands and individual creators are going crazy – to jump in on trends, keep up with changing algorithms, and fight for your attention.
Quite similar to that is moment marketing, a relatively new tactic in the drive to dominate the digital landscape.
But before getting into the technicalities of it, let's take this 'moment' to understand what it exactly is…
The Art of Moment Marketing
It is the capacity to leverage a popular event/ trend/ current affair to roll out seemingly spontaneous and frequently transient content. Doing so, the brand can ride a popular wave for magnified visibility and audience interaction.
As easy as it may sound, moment marketing is not for everyone.
While many digital marketers struggle to work quickly enough to deliver pertinent and timely information across many media, others struggle with the novel and creative back-and-forth required to launch a campaign that is both on-brand and relevant to the market.
The consumer attention wave will undoubtedly be ridden by those who can do both.
No matter how aesthetically enticing, unique or unconventional your advertising campaign is, it won't work if it's delivered at an unsuitable moment.
You must be patient for the proper opportunity to make an influence. And that is when the role of Moment Marketing comes into the picture.
But why moment marketing?
1. Saves you tonnes of $$:
The key is to make the most of the moment by grabbing it. And you don't need to spend a fortune on extravagant advertising to achieve this. You merely need a team that stays up to date on trends and understands how to interact with different demographics. Well, who doesn't love pocket-friendly advertising. 😛
2. Gets you the spotlight:
All you need is a single opportunity and compelling content that engages your audience and conveys your brand's core values. You can literally dive in and steal the deal – grabbing all the attention for yourself.
3. Connects like a friend:
As your customers are now searching for or reading about a certain trend or piece of news, start a discussion with them just like a friend and establish a connection with them in real time. In addition to producing a high recall, it also enhances the possibilities of being discovered by new prospects. A win-win situation for your brand image!
But how can someone know about trends?
Tracking the keywords, services and content that your target market finds most appealing entails trend research. Trend research eliminates the uncertainty surrounding who your target is, allowing you to devote more time to marketing your goods or services.
There are many trend tools available now that can offer useful trending data. While some programmes track trends over time, others provide data in real-time. To add to your toolkit, consider the following trending data tools:
Semrush Market Explorer (.Trends)
Google Trends
YouTube Trending Topics
Twitter Trending Topics
Pinterest Trends
Marketers who rely on anything other than automated marketing will miss out, BIGTIME! This is a right-place-right-time battle – as the marketing moments arrive and go in no time.
In light of this, marketers must adopt a platform for marketing analytics that can track customer behaviour, identify the channel on which the next touchpoint will occur and craft effective messaging.
But how do we curate an ideal "moment" ad?
Whether it's a meme, a trending video, a social network post, or a tweet, people are always connected and only a few taps away from discovering and sharing the most recent news. Here are some quick tips for some awesome "moments" of your ads:
Strike the hammer when its hot
Humor >>>
Hop on the pop culture
Create your version of memes
Communicate in your unique style
Engage in banters (IMPORTANT)
An aggressive advertisement that interrupts someone's screen time or a non-contextual sales message are more likely to be ignored by the target audience.
Then why take a chance with a direct approach or generic advertisement when you can strike up a friendly discussion with your intended audience through moment marketing?
To Wrap Up:
It breaks our heart to say this, but moment marketing is transient and not for everyone.
As big as the opportunity may be, you need to be very careful with the timings and the tone – in order to prevent projecting a "try-hard" or "wannabe" brand image.
The opportunities, though valuable, last only for a limited period of time. Because of this, it is crucial that whoever is in charge of this area should be able to make decisions quickly. Your responses need to be quick and witty.
On a totally unrelated note, here are some blogs that might interest you:
1) Learning the A, B, C's of LinkedIn SMM