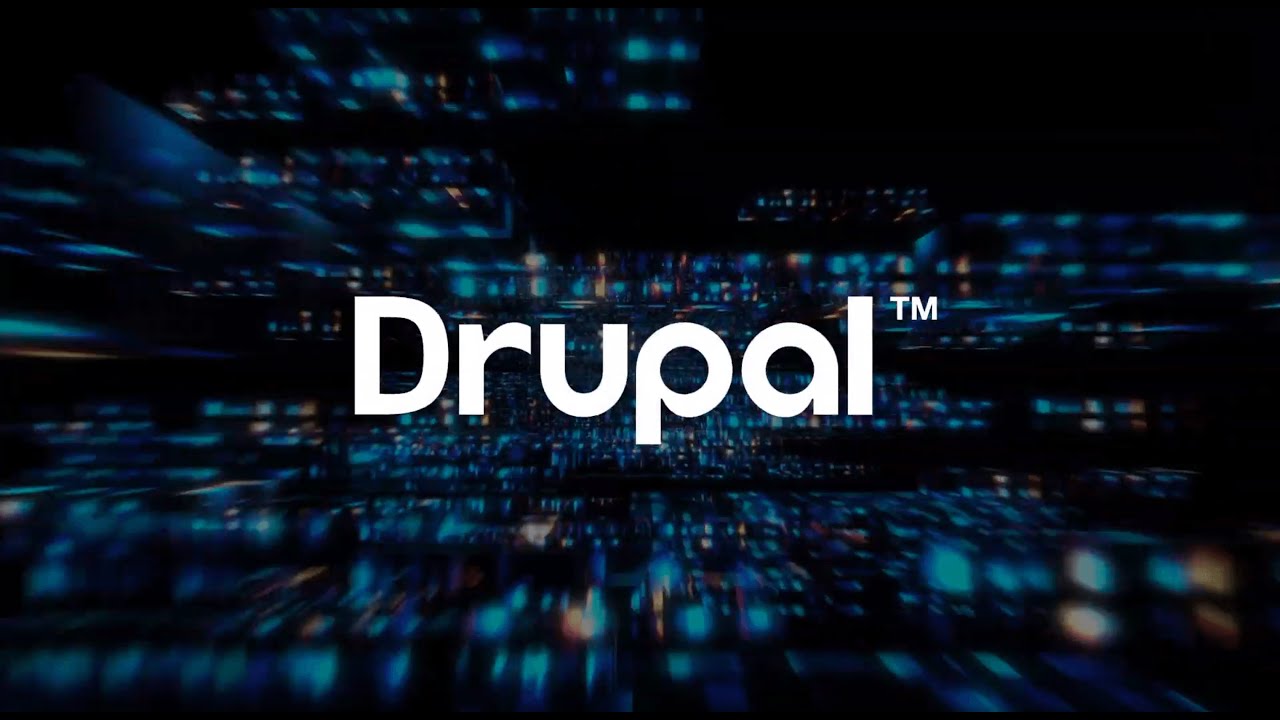 While building your online presence, choosing the right CMS is the most crucial step toward creating a successful website. The right CMS will endlessly help you to design and manage your website conveniently.
Drupal is a widely used web content management system for producing flexible and stable websites, particularly social media stations and dynamic applications.
With over one million users worldwide, Drupal is one of the most popular CMS that can mutate with developing technologies. It has thrived to become the go-to platform for many businesses and organizations, including Tesla, NASA, and the NCAA, among many others.
This article discusses the most significant things to know about Drupal to better appreciate its importance and validate everything with your team. Continue reading to learn how Drupal can assist you in staying updated with current and future customer requirements.

A Large Collaborative Community 
Through the assistance and dedication of the Drupal community, Drupal's open-source method encourages perpetual improvement and innovation.
The primary benefit here is that it has fostered a large community of over 1 million Drupal users and developers who can rapidly respond to inquiries about implementing, using, or customizing Drupal.
With such a diverse pool of experts dedicated to improving Drupal continuously, the possibility of creating remarkable digital experiences extends significantly beyond what a successful team of specialized software developers could imagine.

High Security
In today's digital age, cyber security is quickly becoming a much larger part of the discussion. In the midst of serious concerns where almost everything is sensitive, Drupal stands out as a secure open-source platform.
Compared to other CMS like WordPress, and Joomla, Drupal offers a greater level of security.
Due to the same reason, governments of the world, like New Zealand's, and other notable public bodies use Drupal for CMS. Magnified security is one of the prominent features and a key reason for drupal becoming more popular day by day.
Drupal is thoroughly tested by Drupal experts, making it the least risky CMS – where information is automatically transmitted, passwords are encrypted, and the community reviews the modules. Hence, we can say that it is the safest CMS in the world.

Drupal Improves Customer Experience
Drupal provides a variety of features for a better user experience.
With  BigPipe and other deduplication optimization modules, Drupal currently has the highest page speed efficiency and speed.
Drupal core includes the Layout Builder module. It is a cinematic design and layout instrument that allows the quick creation of flexible product pages as well as the reuse of composition across ad campaigns.
With its social media integration modules, It can easily connect potential consumers to your Facebook and Twitter media platform feeds from your website.
The improved user interface makes the store look more presentable, thereby increasing the chances of attracting more potential customers. Drupal provides all of this in one go making itself the god of the CMS world.

Easily Customizable CMS
Drupal CMS is easily customizable. If you want your site to grow and become one of the busiest online spaces, Drupal can scale with you. It can effectively handle a massive number of visitors, content, and admin users.
Drupal-based web pages are automatically recorded and stored with the reset setting arrangement, but they can also be cached for a specific period.
Drupal allows for content expansion and claims to support most entertainment sites and experiences. The digital footprint of big names like Grammy, Weather.com, Pfizer, Time Inc., Tesla, Puma, Princess Cruises, and many more are powered by Drupal. Whether it's extreme traffic spikes on specific occasions or constant web traffic, Drupal handles it all with ease.
On a similar note, checkout:
Drupal – Your Strongest CMS Solution

Smart Accessibility
Drupal's dedication to accessibility standards prioritizes a comprehensive web atmosphere for all users.
The availability of any particular element and function added towards the core is an entry point necessity. The key point of the matter is that Drupal endorses both back-end and front-end accessibility, as well as community-driven accessibility. Drupal supports community-created modules that improve accessibility. Here are some of them:
Mobile Responsiveness
Control Tab Order
Aural Alerts
Accessibility
Automatic Alternative Text
High contrast
htmLawed

A future-proof CMS
While some CMS development teams never seem to play catch-up with errors, Drupal's developers are always looking forward to future possibilities.
By the diverse use of JSON APIs and Restful Web Services, it has been made into an entire platform and not just some blogging framework. An example for this is Drupal 9 has the same architecture as Drupal 8, but with improved performance, speed, and security with a commitment to maintaining the same architecture in the future for developers.
To keep up with the rapid modifications in digital marketing and internet usage, core collaborators with the community helped ensure that Drupal websites were responsive, mobile-friendly, and simple to optimize for search engines.

Wrap Up
Drupal is a free and customizable CMS that includes a plethora of innovative features required for your website in today's competitive environment.
Drupal is not a combination of 2 colors or 3, but a complete canvas that can uphold most developer demands successfully. It can turn your digital branding into a one-of-a-kind.
It can create your Drupal eCommerce website based on your personal vision, allowing you to stand out from the crowd.
If you want to gain a competitive advantage over others, we highly recommend using Drupal's extensive set of benefits. Drupal as a CMS will undoubtedly reign supreme in 2023 and beyond.
---